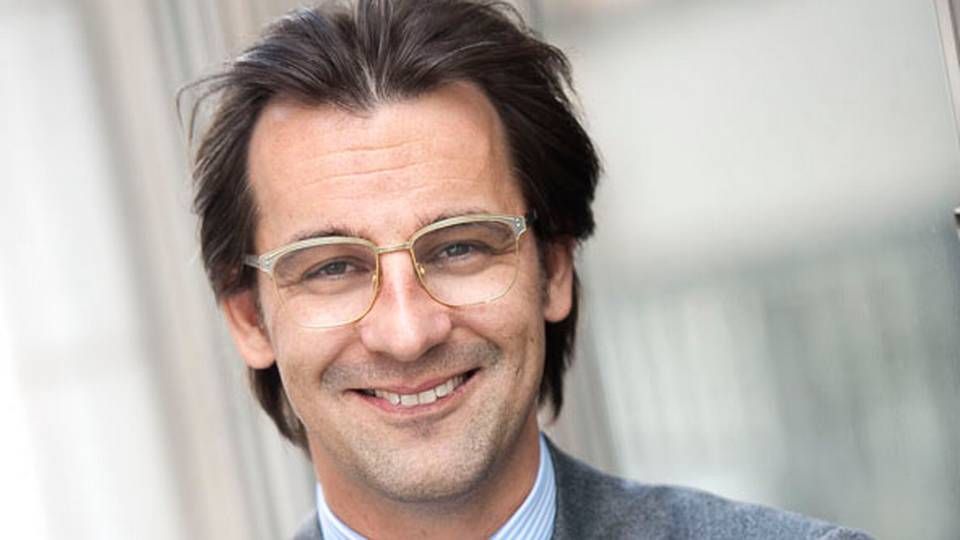 As an investor, companies are attentive to what you have to say. That allows you some influence on the direction in which companies – and in the overall picture, the world – are headed. For example, if no one invests in coal, then mining companies are forced to find a different, more eco-friendly product to capitalize on.
However, that kind of idealistic talk of creating a better world, owning up to our responsibilities, and keeping to the straight and narrow path all fall completely flat when you ask the new manager of sustainable finances in Nordea.
"In principle, I don't care about ethics," says Beslik in an interview.
As far as he believes, environmental considerations and the like can be particularly relevant if they also have an effect on the company's bottom line. Any potential weakness for giant pandas would not for all practical purposes keep Nordea from investing in a company that methodically exhausts the soil of the rainforests. Something that would give them pause, however, is the consideration of regulations and the reality of a world that no longer accommodates these companies.
When Nordea for example excludes companies that treat employees poorly, it is not only because the company acts unethically. A central reason would be that poor working conditions could come back to haunt the company in the form of lawsuits, subpar products, and the disapproval of the general public.
"What I care most about is how companies handle different types of risks, not their set of ethical values in itself," he says.
Responsible investments originate in religious standpoints
Sasja Beslik has acted as spearhead and been the personification of responsible investments in Nordea for several years. As manager and frontline person, he has built a strong public profile, and e.g. on Twitter, he has almost as many followers as Danish Prime Minister Lars Løkke Rasmussen – 57,000 against 89,000 respectively.
According to Sasja Beslik there are three fundamental factors to assess responsible investments on, based on the so-called ESG method, which covers investments that are assessed on parameters beyond the accounting technical factors. "E" is for environmental and is about en environmental issues. "S" is for social and is about social issues. "G" is for governance or management.
Companies are assessed differently today, the Nordea manager explains. Environmental considerations play a much more determining role in energy companies than they do in technology companies, and, with very few exceptions, individual assessment is required to determine what these considerations are and what impact they have.
The origin of the issue itself – investment decisions based on more soft criteria than just yield, return on equity, and profit ratio – is found much further back in time.
Responsible investments used to be known as ethical investments and used to embody a more religious concept. Here it was for example pornography, alcohol, and the weapons industry that were rejected. It was done in accordance with the idea that these three things were harmful to people, and thus made for bad investments.
"Today we've moved away from the ethical approach to a more substantial approach, when we make investments. The Christian ideals no longer dictate what we invest in," Beslik explains.
However, despite Nordea leaning towards the ESG method, there's no final answer to the question of responsible investments, he emphasizes.
For instance, Nordea experiences varying approaches to ethics from different costumers and different countries, Beslik explains. The Swedish, for example, are more dismissive towards coal investments than the Danish are. It makes it complicated to navigate an investment scene that is based on ethics. For this reason, making a strong case based on tangible values is a necessary ability, Beslik says.
Today Nordea has guidelines in regard to not investing in a large number of things that could negatively influence regulations and public opinion in the long run. This includes manufacturers of land mines, nuclear weapons and cluster bombs.
BP's 18-billion-dollar environmental disaster is uninteresting from an ethical point of view
Another case in point is the world's hitherto largest oil spill in 2010, when BP's oil rig Deep Water Horizon exploded. It resulted in the death of 11 people and massive environmental consequences.
But as an investor, the ethical aspects of the issue are uninteresting, says Beslik.
"There were major problems in BP's employee health and security policies. They didn't address the problems on hand, and that led to the Deep Water disaster," he says.
Additional to the humane and environmental repercussions, the disaster also resulted in a very tangible USD 18 billion in financial penalties, approx. DKK 126.4 billion. This is where ESG assessment enters the picture, and where ethics are pushed aside.
"The disaster wasn't caused by ethical breaches. There were tangible risks, so the issue on hand is all about how we value health and safety policies in the company. That is ESG. That is responsible investing," says Beslik, and emphasizes:
"In the light of that, I couldn't care less about BP's values."