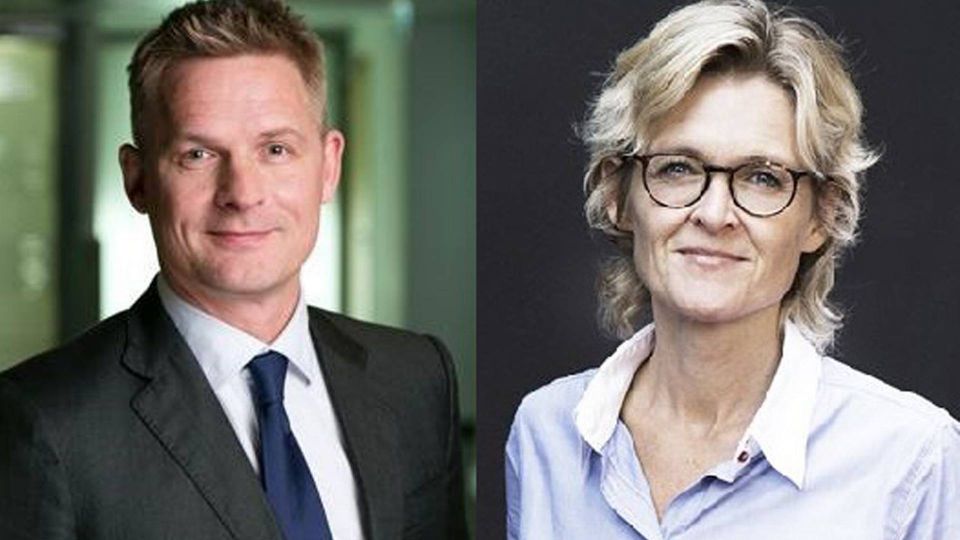 Wealthy clients are in great demand in the Nordic countries, and Danske Bank and Nordea are both striving to get as much of the cake as possible.
We have created a global private banking organization in order to make use of the combined strength of the five markets
However, they are under pressure from local competitors, such as Sydbank and Jyske Bank, on one hand, and international banks, like Deutsche Bank and Swiss UBS, on the other.
"Competition has intensified," says Malene Nørgaard, Global Head of Private Wealth Management in Danske Bank, to FWAM.
Danske Bank was recently proclaimed as the best bank in private banking on the Danish market by the international finance magazine Euromoney. This is a valuable pat on the back, says Nørgaard.
She assesses that a reason for the rise in demand for wealthy customers is that increased regulations have made it somewhat more expensive to have smaller clients, while it is more lucrative to serve complex customers who need more services.
"This means that local banks in many different countries have gained an interest in private banking, but this also applies to global banks which were previously only interested in extremely wealthy clients with no less than perhaps USD 10 million in assets."
Aiming for the Nordics
Euromoney has also proclaimed a general winner in private banking in the Nordics in general, and this honor goes to Nordea ahead of Danske Bank.
The roles have switched since December. Back then, Danske Bank made it to first place in a survey in the Nordic market conducted by the market research firm Prosperas.
As such, the wider ranging Nordic category is most interesting for the two banks.
"I am Head of Private Wealth Management globally, which makes it my objective to be number one in all countries, so I'm happy that Prospera's survey put us in the lead in the Nordic countries, but I'm far from satisfied with our position in Euromoney's survey," says Nørgaard.
She is a member of Danske Bank's new Wealth Management unit that was formed last year. With the new structure, their goal is to streamline the business across national borders.
"We look into our strengths and weaknesses, and we raise our standards in all countries by copying the country that is most successful in a certain field. Earlier on there were six countries with each their business concept. Now it's global business, carried on internationally," she explains.
New organizations
Nordea's counter-move to the heightened competition is in many ways an echo of Danske Bank's tactic.
For example, Nordea is grouping its activities across countries, just like Danske Bank, says Thorben Sander. He was appointed last year to head Nordea's five private banking units in Denmark, Norway, Sweden, Finland, and Luxembourg.
"What we have specifically been working on in 2016, and will continue to work on in 2017, is getting better at utilizing the strength contained in each of our five private banking markets. Traditionally, we haven't collaborated much, but now we have created a global private banking organization in order to make use of the combined strength of the five markets," says Sander.
Like his colleague in Danske Bank, he observes a heated competition in the private banking market.
In addition to the similar organizational changes, Malene Nørgaard from Danske Bank and Thorben Sander from Nordea agree on the means necessary to insinuate oneself into clients' good graces.
"Overall, there are two general schools of thought in private banking. There are banks that define themselves mostly as investment consultants for wealthy clients, and there are banks that define themselves as full-service consultants. We are in the latter moiety," Sander explains.
Relations before costs
It is the same full-service consulting that Malene Nørgaard is counting on to attract clients to Danske Bank rather than e.g. more inexpensive international competitors.
"I believe that the big battles over the course of the next 5-10 years will be fought by forming relationships. Earlier on it was all about low prices and a wide range of products, but clients are beginning to gravitate towards good relations, security, and trust," she says.
In Prospera's private banking survey from December, only Danske Bank and Nordea are measured in the overall Nordic category. Five banks are measured in the examination of the Danish market. Danske Bank takes first place, followed by Sydbank, Nordea, Nykredit, and Jyske Bank, in the order given.
Prospera's survey is based on interviews with affluent individuals, i.e. potential private banking clients. Euromoney bases their's on interviews with bank employees and their assessments of their competitors.
Financial Supervisory Authority monitors competition
The heightened competition for wealthy clients has drawn the attention of the Danish Financial Supervisory Authority towards the market. During the second half of 2016, the Financial Supervisory Authority made a cross-sectoral inquiry into the activities of five small and medium-sized financial institutions with regard to private banking clients.
"The reason was that the Financial Supervisory Authority has observed an increased focus on asset management concurrently with a decline in profit from loans in the banking sector. Experience from the financial crisis taught us that the credit risk on investment credits and other loans to this type of client can be significant if the financial institution does not have sufficient knowledge of the client's affairs, or if the client approaches speculation or alternative business," the Financial Supervisory Authority writes in its report following the inquiry.
"The quantity of investment credits is significantly smaller today compared to before the financial crisis. For this reason, we infer that there is no considerably heightened level of risk in this area," says Deputy Director General at the Danish Financial Supervisory Authority, Kristian Vie Madsen, in a press release.