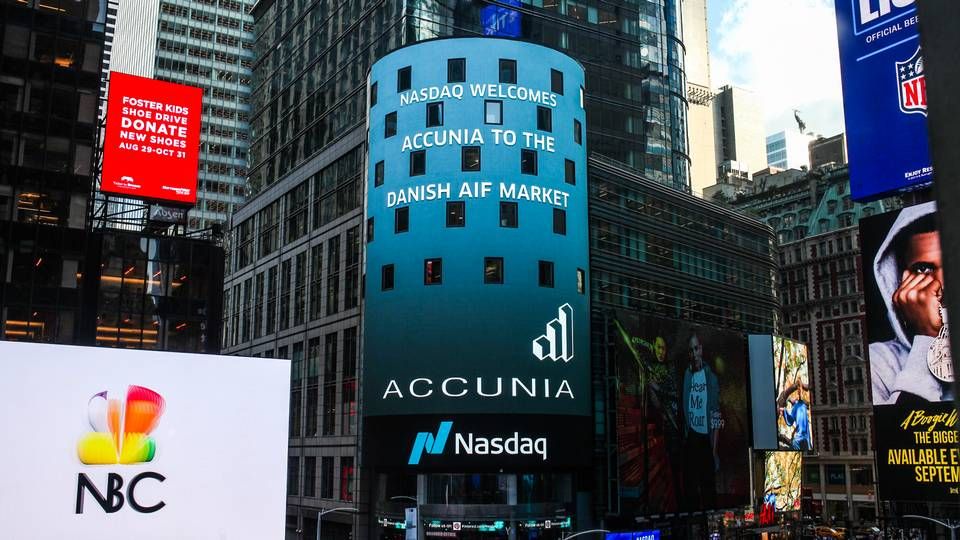 Credit specialist Accunia has completed its third Collateralized Loan Obligation (CLO) bond issue in three years.
This latest CLO has total commitments of EUR 361.75 million and was listed on the Irish Stock Exchange on 2 August.
Investors in CLOs are usually sophisticated institutional investors, including larger family offices.
According to Accunia, which targeted commitments of EUR 350 million, the issue attracted strong interest. The investor base consists of 27 investors, of which 16 have previously invested in the asset manager's CLOs. The remaining 11 investors are new in the client portfolio.
The initial CLO was primarily capitalized by American investors, but it was mainly Europeans who invested in Accunia's second CLO. The third has a more geographically diversified investor base.
Chief Executive Officer at Accunia, Henrik Nordby Christensen, is pleased with the interest from both sides of the Atlantic.
"In recent years we have developed a highly specialized investment team with focus on the credit market. Our third CLO issue has established Accunia as one of the dominant firms on the European lending market, and we have become commonly accepted among European institutional clients," he says.
Accunia was nominated as the best European boutique CLO manager by credit analysis firm Creditflux in 2018, he says. The other nominees were the London-based credit managers CQS, MAN GLG and Spire Partners.
CLO managers must invest themselves
European-based CLO managers are, according to a directive from the European Union, obligated to invest at least five percent of the issued CLO's total net value.

The effect is that there are only a relatively few CLO issuers and Accunia, which has offices in Copenhagen and Helsinki, is the only CLO boutique located in the Nordics.
In an interview with AMWatch earlier this year, Nordby Christensen said this structure is an important stamp of quality for potential investors because the CLO managers executives and portfolio managers are in it as co-investors.
Accunia was founded in 2008, and the recent bond issue has raised assets under management to EUR 2 billion of which more than half is invested in private debt.