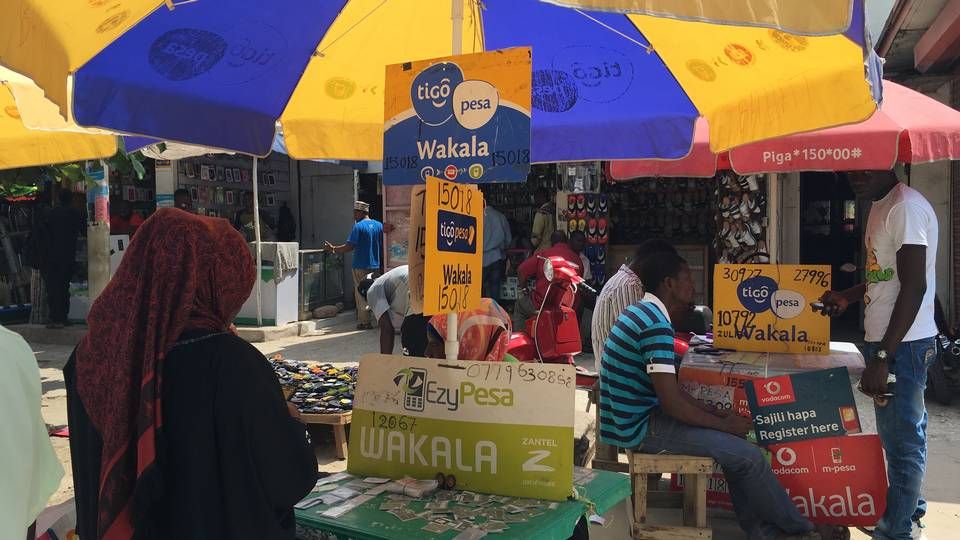 Nuveen -- a subsidiary of TIAA -- is the world's 16th biggest asset manager, according to news service IPE. The money manager is offering an impact-labelled portfolio which currently has EUR 960 million under management. Its fund manager Rekha Unnithan was recently in Copenhagen to talk about her investment strategy.
Nuveen woos pension funds in Copenhagen for USD 1.1 billion impact portfolio
Below are details of two of the private equity investments in her portfolio -- and the reasons why Unnithan decided to invest in them.
Remittance provider
Worldremit is an online money transfer service that provides international remittance services to migrant workers. The company was founded in London eight years ago by Ismail Ahmed -- a former refugee from Somalia. The basic idea was to make it easier and cheaper for migrant workers to transfer money home.
Migrants who leave their home countries in regions like sub-Saharan Africa or Southeast Asia to work in developed markets often send money back home.
On an annual basis, remittance payments from developed countries to emerging and frontier markets are three times larger than official development aid globally, according to Unnithan.
"The average cost from mainstream remittance providers is between 7-12 percent of cost of funds, which is quite a lot of money to just send money home. We, therefore, invested in WorldRemit that has lowered the costs of transferring money to sub-Saharan Africa or Southeast Asia to 4 percent. This has an impact on both the migrant workers money and the development in the countries, the immigrants transfer money back home to," she says.
If the company's mission is to make it much easier and cheaper to transfer money, why not lower the remittance fee to 2 percent instead of 4 percent?
"Worldremit is still a fairly new company and it charged a higher percentage in the beginning. The business case has been focused on becoming the market leader by generating volume. The objective can't be solely focused on cost reduction but also on generating scale and reaching more people, thereby making a greater impact globally. Worldremit's journey is not done yet."
Worldremit handles 1.1 million payments per months and hopes to have 10 million regular users in 2020.
Clever glass
Founded in 2007, View Dynamic Glass manufactures windows that allow light to enter a building while deflecting glare and heat. This reduces the costs and energy consumption spend on cooling and heating systems. It's mainly used for large commercial office buildings such as airports, stadiums and schools.
"We invested USD 50 million in the company as it creates a measurable environmental impact because its intelligent windows reduce a property's energy consumption. In addition, TIAA is one of the world's largest real estate investors and we have, therefore, the ability to generate scale. We have also tested View Dynamic Glass' solutions on some of our properties," says Unnithan.
An example from the company's portfolio is Crown Opera House, based in US state Ohio, where View Dynamic Glass installed more than 9,000 square feet of glass.
Besides Nuveen, additional investors in the company include US asset manager Blackrock and Baincapitall.