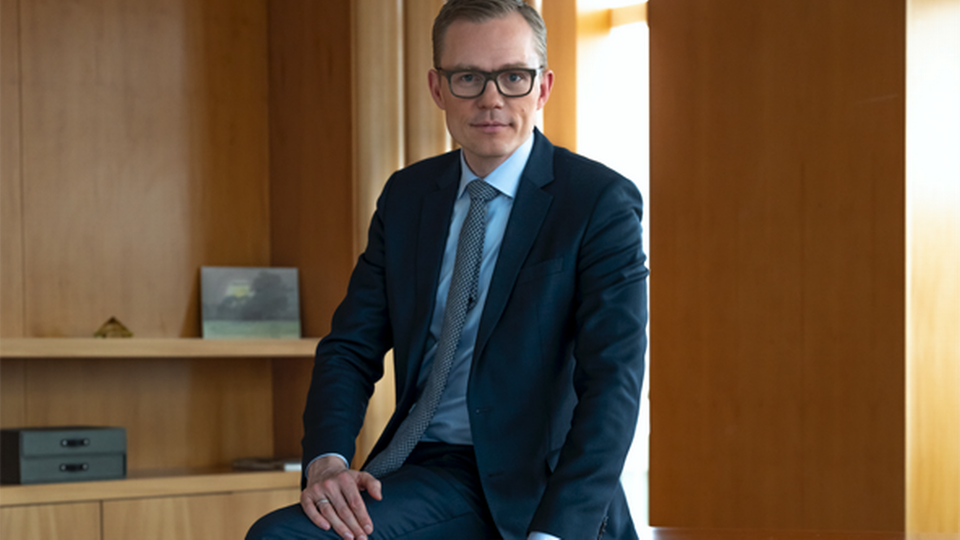 Last October, French global asset manager Amundi hired Kasper Elmgreen for the role as head of equities and gave him the task of growing its equity business.
Nordea equities chief quits for new role with Europe's biggest asset manager
For Elmgreen, formerly Nordea's head of Fundamental Equities, the job offer meant he had to move from Copenhagen to Dublin with his wife and their small two children.
The opportunity to establish a world-class equity platform for Europe's largest asset management firm was, however, something he could not resist, and the recruitment process was quickly over, Elmgreen tells AMWatch.
"It was a very exciting opportunity for me to become part of an asset manager with such high ambitions and where the starting point of my arrival on the equity offering still had room for improvement. This gave me the opportunity to make an impact on Amundi's equity organization," Elmgreen says.
A strong alpha platform
Amundi's manages EUR 1.425tn globally across various asset classes. The massive asset pool makes the money manager the largest of its kind in Europe. Equities, however, comprise only 16 percent of the company's entire portfolio, while fixed income accounts for 45 percent.
"At Amundi, we recognized that we were punching a bit below our weight on equities, but we have the ingredients to change that. My mandate is to establish a strong alpha platform by combining our capabilities in the right way," Elmgreen says.
I think it was important for my team to be headed by someone who has previously invested like they do and knows their daily work routines."
The first step to broaden Amundi's expertise in equities was taken in December 2016, when the company acquired Pioneer Investments from Italian UniCredit. On the 3rd of July 2017, Pioneer Investments became part of the Amundi gorup, which increased the asset pool to EUR 1.4bn globally.
Elmgreen's equity team is based across Dublin, Paris, Milan, Vienna, Munich and Tokyo. From these cities, Elmgreen's team oversees strategies focusing on European, Japanese, and global equities as well as thematic strategies.
The equity teams, that cover North America and emerging markets are based in the US, and Paris and London respectively – alongside Amundi's fixed income specialists.
"There are both benefits and disadvantages of being a large organization. We hold a huge advantage by having fantastic distribution capabilities across the world, and we use scale for our benefit," Elmgreen notes.
Sparring partner
Elmgreen's financial career has always revolved around fundamental analysis of companies, thereby identifying mispricing on the equity market – as an intelligent investor does. His new team consists of 96 investment professionals. When joining Amundi, Elmgreen quickly felt welcomed by his unit of equity analysts and portfolio managers.
"I think it's was important for my team to headed by someone who has previously invested like they do and knows their daily routine. We are a fundamental bottom-up team with 20 analysts who have 18 years of work experience on average," he says.
One competitive edge is Amundi's deep knowledge of various sectors and industries, Elmgreen adds. "This, combined with a disciplined process, is important to our alpha generation. One of my roles is to be a sparring partner with the portfolio managers and challenge them on risk, process and portfolio construction, and not tell them which securities to purchase," he notes.
Addressing structural pressure
An important theme for Elmgreen is structural pressure in asset management, "as the industry has not been good enough at generating alpha." And the increase of passives in Europe has just begun, he notes.
"Interest rates are still very low, which puts a downward pressure on active management fees. I think that the central bank-driven market and high stock correlations are factors that mean active managers have struggled to perform," he says.
The environment for active management is improving because valuation dispersion – meaning the difference between expensive and cheap stocks – is increasing, and stock correlations are falling, Elmgreen explains.
"In order to address this structural pressure, we need to make sure our strategies are truly active. It is also extremely important that our investment processes are solid, well-documented and differentiated. Our starting point is strong, but we will continue to improve this area even further.
Another strategic point for Amundi's equity chief is equity strategies that deliver uncorrelated returns. For this purpose, Elmgreen envisions to develop more long-short strategies.
Assessing the global equity market, Elmgreen says it is difficult to see a clear indication whether the asset classes will appreciate or depreciate. Markets have become a bit more expensive than in the past, he notes and adds that Amundi predicts 1 percent economic growth in Europe this year with several risk factors.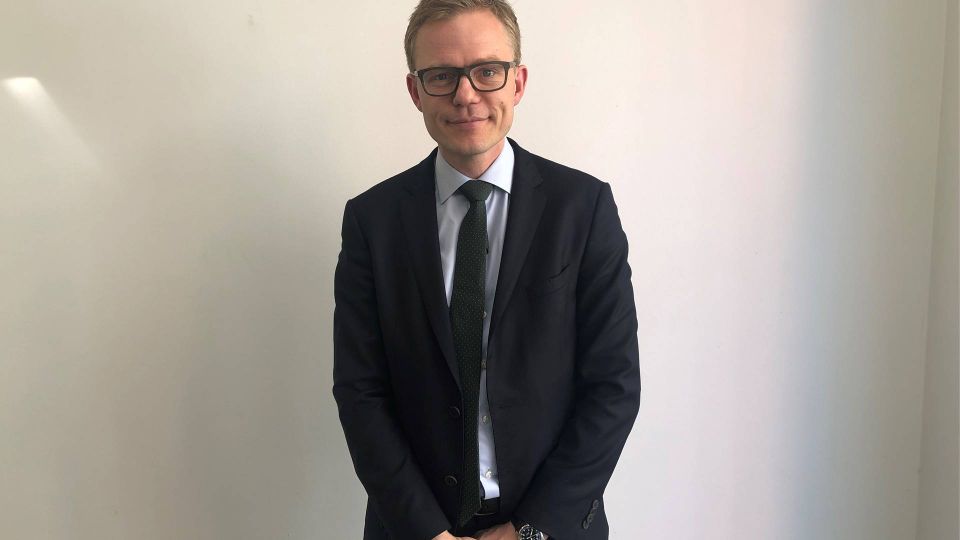 Amundi: Demand leaps for multi-factor investment strategies
Fed in focus as Amundi's US client manager took Nordic roadshow