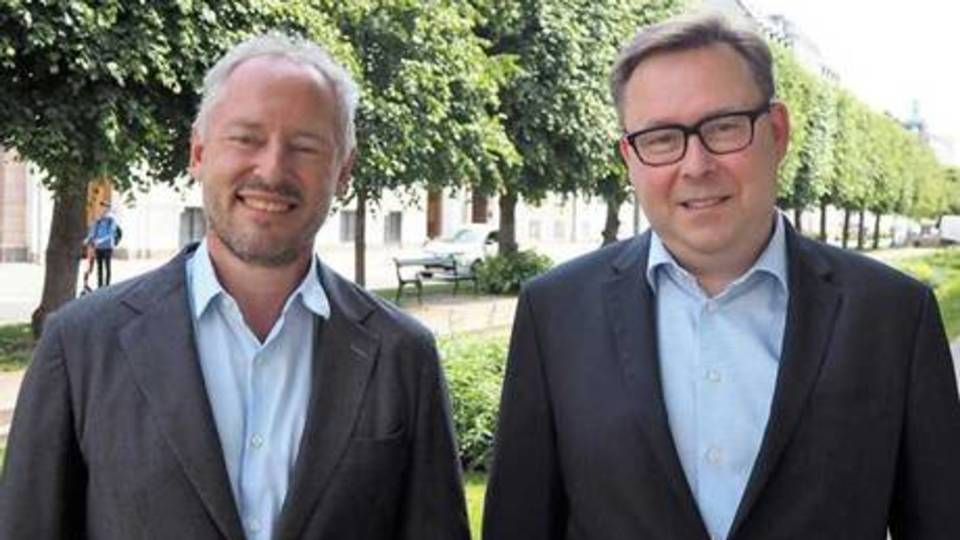 Danish-based investment firm and provider of hedge funds CABA Capital has added Jens Elkjær to its Board of Directors.
Elkjær has a long track record in the Danish fund industry most recently as SKAGEN Funds Denmark Managing Director from 2008 to 2019. Additionally, he has been PenSam Head of Equities (2001-2008), Danske Capital Senior Portfolio Manager (2000-2001) and MP Pension Portfolio Manager (1998-2000).
"He brings vast experience and highly developed competences in both investment and counseling, which will be of great use to CABA Capital and we're pleased that Jens Elkjær has accepted a seat at our boardroom table," says Fondsmæglerselskabet CABA Capital Chairman Niels-Ulrik Mousten in a statement.
Fondsmæglerselskabet CABA Capital was founded in October 2016 and is owned by Carsten Bach, Niels-Ulrik Mousten and Mette Østerbye Vejen.
"We've come a long way since our inception in 2016 and we continuously work to develop our company. We're about to take our company to the next level and Jens Elkjær will play an important part on this journey," says CEO Mette Østerbye Vejen.
"As an independent manager, CABA Capital offers significant value to fund investors and since its inception, the company has come a remarkably long way. I look forward to being part of it," Elkjær says in the statement.
CABA Capital provides advice to CABA Hedge KL, which is a fixed income hedge fund under Kapitalforeningen Investin with Nykredit Portefølje Administration as administrator and CABA Optimal Plus (in a partnership with Fondsmæglerselskabet Optimal Invest), which is a mixed fund under Kapitalforeningen Wealth Invest with Investeringsforvaltningsselskabet SEBinvest as administrator.
Total AUM amounts to EUR 115m.
With its most recent addition, the company's Board of Directors comprises Niels-Ulrik Mousten (Chairman), Louise Studstrup Muurholm, Bent Riis and Jens Elkjær.