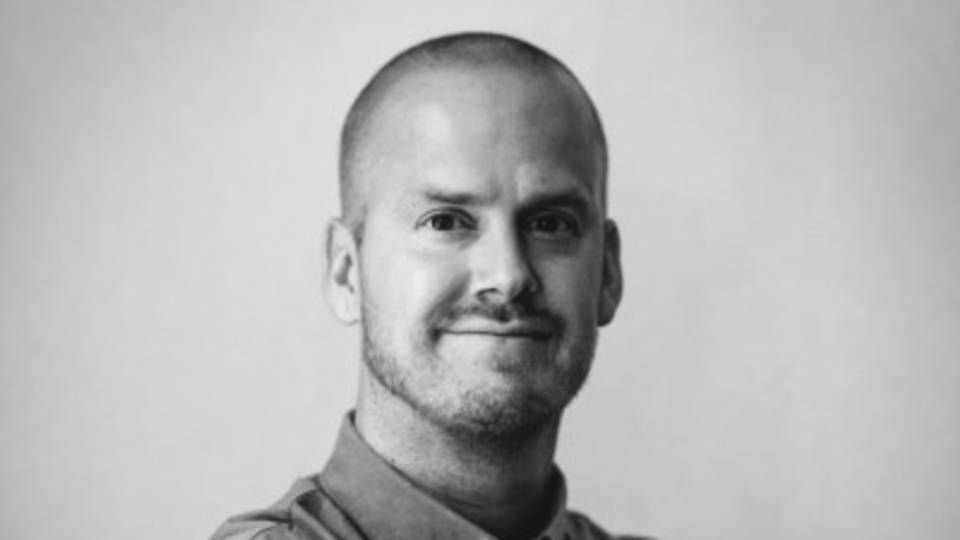 Swedish fintech firm Fondo launched its mutual fund platform in April with the aim of challenging existing structures in the market for fund distribution, which rely heavily on still taking commissions from fund managers for distributing their funds.
Its modus operandi is to provide its basic fund offering free of charge, with the aim to make money through several value-added services at a flat fee to which customers can choose to subscribe.
The firm had just over 200 funds available upon the platform launch. Since then, it has brought on board several partners like Storebrand Asset Management, Lundmark & Co, Lannebo and PLUSfonder.
Part of Fondo's growth plan is to give other, external providers of financial services the opportunity to reach customers through the Fondo platform, Co-founder and Chief Marketing Officer Daniel Eneroth tells AMWatch in an interview.
We want to redefine how a service like fund savings is priced
Open savings
"Our goal is to work through a concept we call open savings, where we aim to open up our platform to other developers of relevant services," he says.
Founded in 2019, the Fondo team then spent the next two years devloping its own technology platform.
"All the value-added services we plan to launch won't be developed by us, but will be done by external parties. That can mean anything from financial advice to different pension services, which will be even more relevant in light of recent regulation for personal transfer of pension capital," he says.
In April, the Swedish government passed a new law which states that any individual wishing to move private pension capital saved in a unit-linked platform to another provider cannot be charged more than SEK 600 (EUR 60) for the move.
Obstacles
Several companies have for years already allowed for free transfer of this capital for their clients, such as Avanza, Nordnet, Handelsbanken Liv and Futur Pension.
But the Swedish industry has for years been beset by complaints that certain companies, primarily insurance giants, have made pension transfers as difficult as possible, be it by charging five-figure sums for a transfer for larger sums or by making the process as administratively arduous as possible.
As for Fondo's concrete plans going forward, Eneroth says the fintech firm is having interesting dialogs with several potential partners and that there are more things in the pipeline.
When the company launched its fund platform, its goal was to challenge the old structures in the banking and insurance industry. It said it was the first one not to take any commissions, or so-called kickbacks on funds sold and to not charge a platform fee.
"We want to redefine how a service like fund savings is priced. Our basic package with regular fund trading is free because we don't think this is a value-adding service. At the same time, we don't think a service that adds value should be priced as a percentage of the capital and increase as your money grows," Eneroth says, and continues:
"We work with a modern subscription model based on products people already recognize and use in everyday life."
Ban kickbacks
The kickback debate has been steadily present in Sweden for a couple of years but was ignited again in March, when the Swedish FSA Director General Erik Thedéen in an interview with public service broadcaster SVT said that they should be completely banned. Fondo agrees.
"We definitely want to see a commission ban. There has to be a clear separation between the distribution and the management of mutual funds," Eneroth says.
A fund platform launched in 2019, Savr, is another challenger striving for more transparency regarding kickbacks in Sweden. The difference between them and Fondo is that Savr receive the distribution fee but pay it back later. This means that most funds are cheaper on Savr's platform compared to Avanza and Nordnet. In fact, 66 percent of Savr's new clients came from Avanza, the firm wrote on its website in November 2020.
The competition for fund savers seems to be bigger than ever in Sweden. In this environment, Fondo has put a lot of faith in its clients paying for the value-adding services, which will also include so-called special funds or AIFM-regulated funds.
"It's not easy business-wise to aim for as much transparency as possible and it's also a challenge to get savers to understand the dynamic of fund commissions. It's difficult to gage how things will work out, but we believe in our model and think people will like deciding for themselves what they actually want to pay for. Our basic package will always be there for free," Eneroth concludes.
New fund platform launches in Sweden: "Our ambition is to offer the broadest fund offering on the market"
After doubling DWS' Nordic AUM – Lindahl is ready for the next step