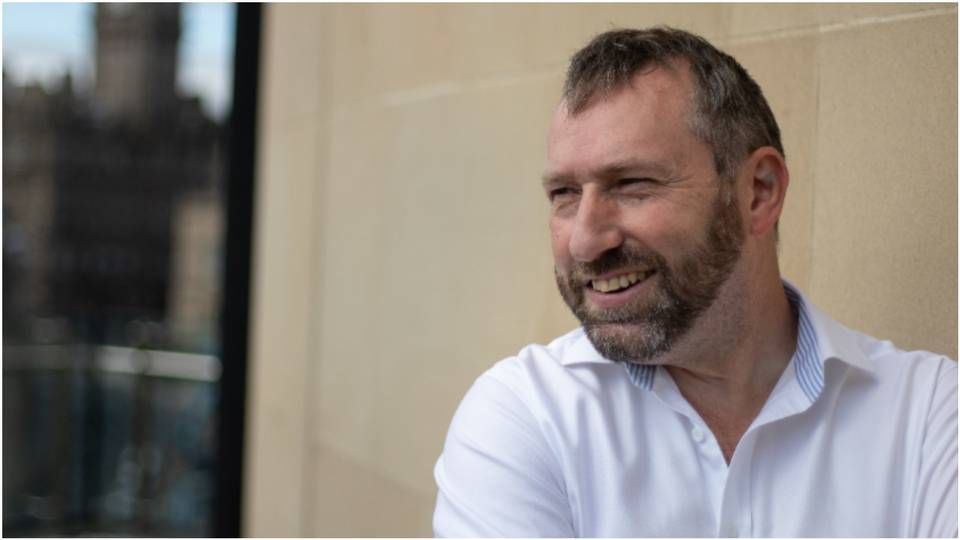 Investors are increasingly pressuring asset managers to both keep costs down and to engage with companies a lot more than before, says Stuart Dunbar, partner and director for financial institutions at Scottish asset manager Baillie Gifford.
"There is an interesting dynamic developing in which clients and regulators are putting more and more pressure on asset management companies to properly engage with the companies we are investing in," Dunbar says to AMWatch and adds:
"However, doing that properly is a huge resource exercise. It has to be done at company level through discussions and cannot be reduced to third-party metrics like MSCI or Sustainalytics products. Thus it is difficult for the industry to simultaneously reduce fees and deliver more in terms of engagement. Although people are not talking much about this today, the situation is going to get quite interesting over the coming years," Dunbar says.
Value for money as key issue
At the same time Dunbar also notes that historically, profit margins in the active asset management industry have been high.
"This has been the subject of various regulatory probes which have resulted in much higher standards of transparency, so allowing better value for money decisions to be made by investors," he notes and adds that more recently active fees have been under significant pressure as clients move to passive funds after disappointing returns from many active managers.
"The key issue should be value for money, which is primarily determined by performance after all fees and costs, but also may include such things as high standard of governance, engagement and sustainability. A reduction in the profitability of the industry from previously high levels is no bad thing, but falling fees and rising resource requirements are not indefinitely compatible," Dunbar notes.
He also explains that Baillie Gifford, which today manages assets totaling EUR 400bn, has recently addressed the simultaneous demands for lower fees and more intense engagement.
"I think we are doing a decent job of that, for example, the firm has added enormously to our ESG analysis and governance capabilities in recent years, with about 25 individuals specializing in ESG research, governance and company engagement and all members of our investment teams becoming more focused on such issues," Dunbar says.
There is a correlation between the number of members in an ESG team and the quality of engagement work, Dunbar notes.
"Each company needs to be considered in light of what is right for its own development given its maturity, opportunities and operating profile. One-size-fits-all questions do not lend themselves to meaningful ESG engagement, and system-wide progress counts much more than snapshot metrics," he says.
Artificial intelligence and climate optimism
In the Nordic region, Baillie Gifford manages assets worth approximately EUR 5bn on behalf of about 15 different institutional investors including two large Danish pension funds, according to Dunbar.
The company is always keen to listen when members of its investment team bring forward new ideas.
Such ideas are typically incubated internally for a while, with current examples being a strategy focusing on early-stage companies creating and implementing technologies to combat climate change, and another being a 'strategic long-term growth fund' using artificial intelligence to select "potentially great growth companies," Dunbar notes.
"As an experiment, we put together a team of portfolio managers, developers and system experts, which uses artificial intelligence to identify great growth companies, which is usually a very cumbersome process with a very long runway. So a machine picks approximately 300-400 companies from a global list based on characteristics that have worked well for Baillie Gifford in the past. We can offer this strategy more cheaply as it is relatively high capacity and largely automated," Dunbar explains.
"We hope the fund can find a home particularly among defined contribution (DC) pension schemes in the UK and elsewhere, which are quite tightly restricted in their ability to invest actively as they are cost constrained," he notes and adds:
"We are also incubating a climate optimism fund, which is not ready to buy yet, but derives from the idea of stubborn optimism -- that in order to make a difference, one has to really believe that one can make a difference," Dunbar says.
Stubborn optimism is a concept coined by Christiana Figueres and Tom Rivett-Carnac, who led negotiations for the United Nations during the historic Paris Agreement of 2015. According to them, people should stay optimistic in the face of the challenge of climate change and believe that the world can be changed.
Baillie Gifford is now in the process of seeding partnership money for the fund, and currently has 25 companies on its list.
"These are all relatively small early stage companies that have the potential to make a huge difference by creating technologies that tackle climate change," Dunbar explains and adds:
"It will be probably two years before the fund is widely available. We still have lots more company-level stock research to do to ensure we have enough really strong investment ideas which both tackle the issue and have significant investment potential."
Nordic fund sees good Danish investment opportunities
Storebrand launches thematic fund
Ex-PKA boss calls for green unity ahead of Climate Investment Summit