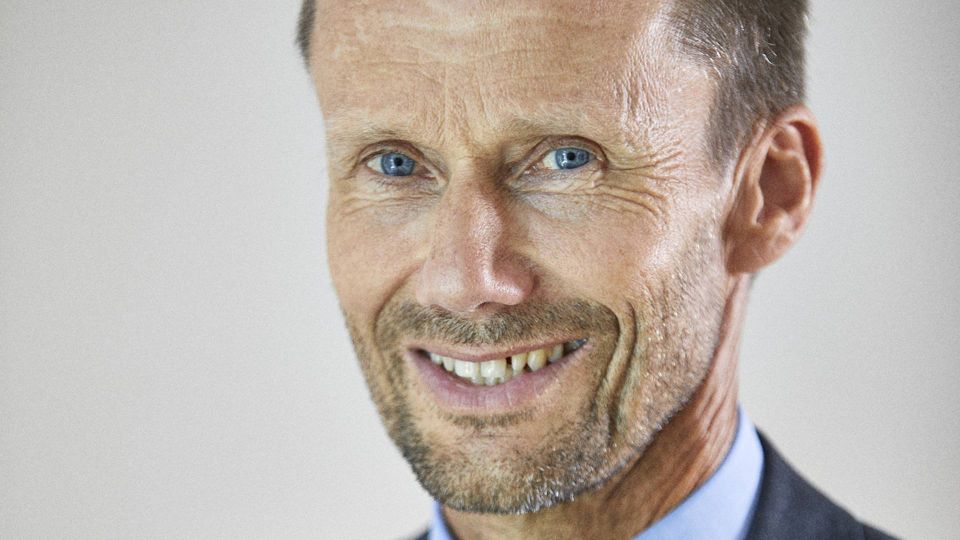 One of Denmark's largest pension funds, Industriens Pension, is increasing its investments in infrastructure significantly over the next three years.
From 2022 to 2024, Industriens Pension will invest DKK 15bn (EUR 2bn) in the asset class, compared to a previous DKK 10bn (EUR 1.3bn) being invested through the ongoing programs. The pension firm aims to make half of these invesments as co-investments in parallel with infrastructure funds to reduce fees.
"We are making a big increase now. The explanation is that infrastructure fits in very well when it comes to our total portfolio," says Jan Østergaard, head of real assets at Industriens Pension.
"We need to be able to take a certain amount of risk in order to generate long-term returns for our members. Of course, we calculate this, and we have a goal to give our members at least 2.5 percent returns annually after inflation and costs. To do that, we need to have a certain level of risk in the portfolio, and infrastructure funds are good for this, as well as providing a good risk spread," he adds.
Industriens Pension recently invested "hundreds of millions of kroner" in biogas firm Bigadan alongside other Nordic investors.
Counter-cyclical assets
Historically, the infrastructure investments made by Industriens Pension has generated an average annual return of around 10 percent, which according to Østergaard reflects that there is risk associated with the asset class.
"At the same time, the good thing about infrastructure assets is that they are counter-cyclical to a large extent. When equity markets drop, as we know they sometimes do, the portion of the portfolio invested in infrastructure is relatively unaffected, as the assets are things that are not really that dependent on economic conditions. That applies particularly to energy," he says.
We need to be able to take a certain amount of risk in order to generate long-term returns for our members.
Industriens Pension currently has DKK 14.1bn (EUR 1.9bn) invested in infrastructure funds. This makes the DKK 15bn (EUR 2bn) sum it plans to invest over the next three years sound like a lot, but the portfolio assets under management will naturally change as investments and divestments are made.
In 2021 alone, DKK 3.6bn (EUR 480m) was generated by the pension firm's infrastructure investments.
A demanding investment process
"We have a big outflow from the funds, but we have a goal to increase how much of our portfolio is invested in infrastructure. We cannot do that overnight like on the listed equity market, and there are lots of elements of the investment process that require time and resources, for example, due diligence and contract negotiation. Increasing exposure is a long process, but now we are taking a significant step up," says Østergaard.
As well as energy, infrastructure assets include transport, logistics, communication and social infrastructure, which encompasses hospitals, schools and administrative buildings.
Industriens Pension aims to particularly increase its investments in energy and green assets, which currently make up just over a quarter of its infrastructure investments.
A general trend
The firm's new three-year program for these investments follows a general increase in appetite among institutional investors for these assets, particularly for renewable energy targets. This raises the question of whether the competition, and therefore the prices, is increasing.
"Overall, yes, but there is something that differentiates this asset class from equity or private equity. The number of available investment options is increasing rapidly, and that also applies to renewable energy as well as the infrastructure within digital communication, where expansions are needed in many areas," Østergaard says, adding:
"We should also not forget the new growth markets, which are significant in our portfolio. Here, there is a huge need and good opportunity to build out renewable energy infrastructure, for example. So yes, there are lots of new investors, but the offering is also increasing dramatically."
(This article was provided by our Danish sister media, KapWatch.dk)
Nordic pension consortium invests in biogas
New US-based infrastructure manager launches European headquarters in Denmark with senior ATP duo in charge