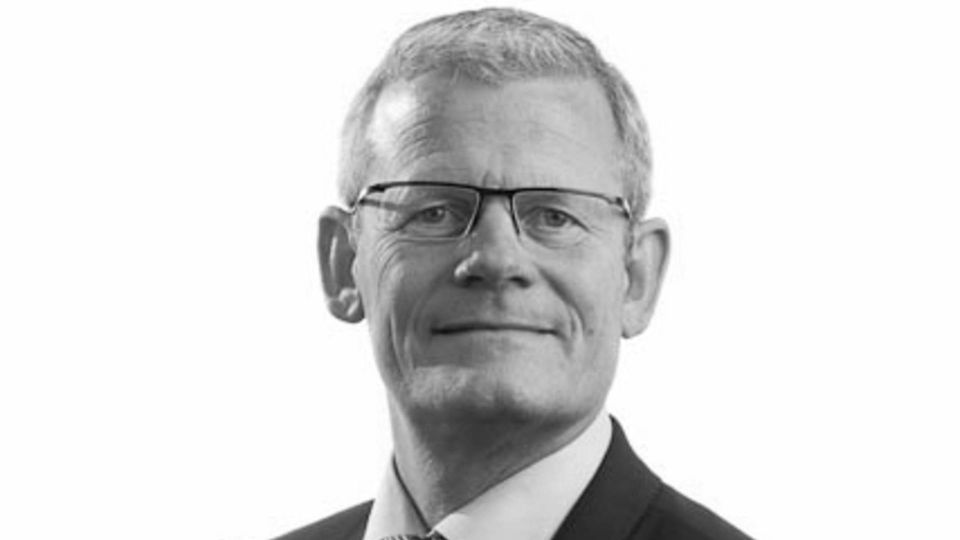 The Copenhagen-based credit manager NCI Advisory had a stellar 2021, and founder and CEO Jørgen Beuchert believes it is time to accelerate its growth plans across all debt asset management activities.
The firm manages one debt mandate for a Nasdaq listed company as well as two open-ended debt funds: Nordic Corporate Investments and NCI Credit Opportunity Fund.
NCI Advisory's oldest, and largest debt fund, Nordic Corporate Investments, yielded 26.2 percent in 2021 and, between 2008 and 2021, the fund's average yield was 9.4 percent and paid an average cash dividend of 9 percent.
During this period, the interest declined from about 6 percent to 1 percent.
This return figure would have been several percentage points higher if it hadn't been for a failed investment in a Dutch retailer.
The DKK 500m (EUR 62m) fund has 13 investors, including foundations and family offices. Beuchert believes it is time to open the doors to more long-term investors, but one thing is certain: Nordic Corporate Investments needs to remain a niche player.
"We want to reach DKK 1-1.5bn (EUR 134m-EUR 200m) and we're only interested in investors with consistent allocation to debt. With a yield target of 10 percent, we go out on the risk curve, and we have to remain a niche player, and won't aim at higher AUM because we won't be able to meet our return targets, because a big portfolio increases the risk of benchmark returns," Beuchert explains.
Established in 2008, Nordic Corporate Investments focuses on high yield bonds, loans and direct lending while the opportunity fund only invests in high yield bonds and was launched in 2020 to catch opportunities in the wake of the pandemic.
The portfolio in Nordic Corporate Investments consists of 23 investments, and Beuchert aims to grow this to roughly 30 investments. Commitments worth three billion kroner would result in him and his team being forced, in order to be fully invested, to invest in projects they have less conviction in, the former head of structured finance at Dutch bank ABN AMRO says.
Everybody can do fundamental analysis of financial figures, markets, and competitors but for us the important difference is experience
NCI Advisory's typical investment scope is the Nordics, the UK, Germany and the Benelux region.
Unlike the hordes of analysts employed at major banks, NCI Advisory counts four persons, and the team looks into 20 investment cases monthly, which are provided by companies such as Carnegie, Pareto, ABG, Swedbank, and their network. He, however, rejects the notion that it is a weakness not to have the same analysis capacity as the big banks.
"Everybody can do fundamental analysis of financial figures, markets, and competitors but for us the important difference is experience. Credit is about experience, and we have more than 100 years of experience combined, which has been crucial for us," he says, and continues:
"Most of our investors have re-invested during our capital raising, and the distribution of both the old and new funds has been solely through our network. We have not had any focus on marketing."
NCI Advisory is owned by Beuchert, and the chairman of the board is Søren Jørgensen, an experienced M&A lawyer, now a business angel and professional board member
NCI Advisory was founded in 2008, but the idea to establish his own business was seeded in Beuchert's mind years earlier, although it did not materialize. The reason for this was the great financial crisis.
Beuchert acknowledges that his firm's track record looks much better due to the fact that the Nordic Corporate Investment fund was not launched just prior to the worst period in history for the credit markets.
"Yes, we would obviously have had a downturn had we launched earlier. However, our investment strategy is very long-term, which is reflected in our current investor base and the investors that would be interesting for us," he says.
Hedge funds caused first loss
Although NCI Advisory's activities have done well, the oldest and largest fund, Nordic Corporate Investments hasn't been able to fully meet its internal return ambition of 10 percent annually.
"Our average yield stood at 12.4 percent until the company's first failed investment, which was in HEMA, which was hit by the corona closures, shortages of liquidity and was consequently taken over by some US and UK hedge funds, who would rather take ownership than refinance its debt. We lost money in that process," he says, and adds:
"We communicate a lot with our investors and board, and although our investors acknowledge that the loss was unfortunate, we haven't experienced any redeem their investment. On the contrary, we have only got more capital since the investment in HEMA. Until Covid-19 came, we hadn't lost on any investments, so our pride was corona wounded."
For debt investors, however, the pandemic also created opportunities, as some companies were challenged by short-term effects. This explains last year's 26.2 percent return.
"Last year, we invested in cases we knew very well. We pay close attention to the market, and we could see that some companies were impacted by short-term effects because of the lockdown and the decline in oil prices, but we knew these were good businesses and made some decent investments," Beuchert says.
The experienced debt investor highlights that they are hands-on investors, and one example of this is the Swedish food delivery service Carolinas Matkasse, which has business in Sweden, Norway and Denmark.
In 2019, the company faced liquidity issues, and Nordic Corporate Investments took initiative with its owners and provided a much-needed capital injection, making a 37 percent return measured in Danish kroner at exit. The average yield on the latest 45 exits is 11.8 percent.
Dangerous move
The flagship fund can be leveraged up to 1x equity. This can be a dangerous move, which was seen during the beginning of the corona crisis when the market plummeted before governments and central banks decided to aid markets. In Nordic Corporate Investments' case, the portfolio dropped by 18 percent.
Beuchert explains that although the portfolio can be leveraged, Nordic Corporate Investments has an agreement with its deposit bank, Nykredit, which means NCI won't be forced to redeem investments during periods of turmoil.
"We have time to work with our investments even when the investments are in distress. This is very important when you use leverage, so you're not forced out of the market during poor times, which we won't be with our structure," he says.
NCI currently operates with equity totaling around DKK 250m (EUR 33.6m), which is increasing, and a gearing level of about 80-90 percent of equity.
We expect the market for direct lending and high yield bonds to continues its expansion, but we don't expect that the banks will provide more capital because of capital requirements, which makes it unprofitable for them to focus on
When the first fund, Nordic Corporate Investments, left the runway in 2008, the leveraged finance market in Europe was well developed, but high yield bonds and direct lending were in their infancy, unlike in the US, Beuchert says. The market is growing as more banks want the riskier loans off their books to comply with regulatory capital buffers.
"We expect the market for direct lending and high yield bonds to continue its expansion, but we don't expect that the banks will provide more capital because of capital requirements, which makes it unprofitable for them to focus on. I'm very positive about the future – both in terms of the investments we identify as well as our ability to generate attractive returns," he says.
Volatility has increased significantly on financial markets, but the turmoil isn't making Beuchert sweat. Quite the contrary.
"The average duration of our portfolio is slightly over two years, and half of our portfolio is floating-rate, so we're not significantly impacted by rising rates. I anticipate that we will see more turbulence this year, in particular due to the war in Ukraine, rising energy prices, higher inflation and interest, but that only makes capital markets more interesting," Beuchert says.
He comments that immediately after Russia attached Ukraine, the team analyzed the whole investment portfolio for the direct and indirect risks the war could have on the investment portfolio, as well as the risk of higher energy prices, inflation, and interest. Their conclusion was that none of the investments had any significant exposure to Russia and Ukraine, and even though risk and volatility is going up, the team did not make any corrections to their investment portfolio.
BlackRock teams up with Nordic player to launch infrastructure debt fund
Capital Four expands management
One of the world's biggest alternative investment managers hires director for Nordic region