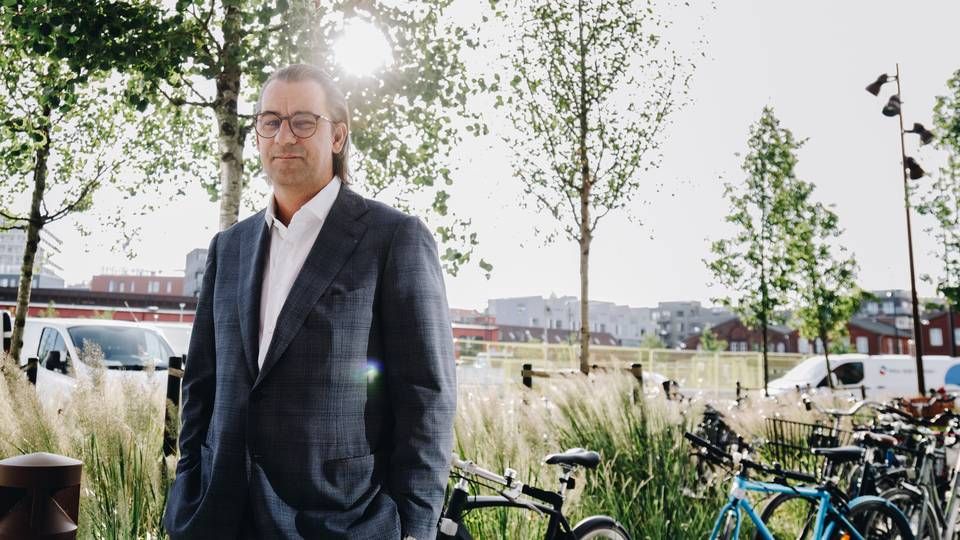 It almost flew under the radar. No major announcements were made by the involved parties, and it was finally a simple comment to a Linkedin post that revealed it:
Swedish sustainable investment profile Sasja Beslik was leaving Denmark's largest commercial pension company PFA after only six months to manage a fund for Japanese impact manager SDG Impact Japan.
"This is a great opportunity in Japan and I've constructed a so-called NextGen ESG family of products where we will start with a Japanese small and mid-cap fund that has a clear ESG and financial leverage," Beslik says when AMWatch was able to catch up with him to discuss his new role.
"I've been doing this for more than 20 years and I'm sick of greenwashing, to put it simply. I want to do this for real. We have an ESG product here that has 20 to 30 holdings and I think it's as close to a private equity product that you can get on the listed side," he continues.
Managing assets passively with an ESG focus doesn't work. The way these funds are constructed means they're only amplifying an unsustainable financial model
Beslik believes that the there's a large commercial opportunity at play here, noting that there aren't that many sustainable funds in Japan at the moment. The SDG Impact Japan fund is anchored by institutional investor Meiji Yasuda Life Insurance Company and is one of the first Article 9-aligned ESG funds in Asia.
"The fund will be available in Europe as well. But more than anything, I'm very pleasantly surprised by the interest in Japan for this. We already have SEK 500m (EUR 50m) and a major partner in Japan," he says.
It's important to note that SFDR is an EU regulation and Beslik himself stresses that Japan has its own laws and disclosure policies. But he also says that the fund was purposely developed to be in line with a European regulation.
A regional approach
The Japanese fund will be a first of a global family of outcome-focused ESG funds
Beslik now believes the future of ESG is more based on regional work, because the global approach has not produced the desired results.
"Major companies and their sustainable funds pretty much own the same stocks and you can't make a difference that way. When you invest regionally and more focused, meaning you work close to the companies and in a specific market, that's when you can really make a difference," he says.
He is also very clear on the fact that his greenwashing claim has no relation to his work with PFA and that the Danish pension fund is a great organization with solid products.
"They have a clear idea of how to work with sustainability and they have a very competent organization. I worked with great people so there are no issues there whatsoever. This move is more about timing, you can't always time things perfectly in life. This opportunity came up and I found it strongly linked to the green transition," he says.
His issues with greenwashing are more tied to the industry in general, and the fact that many funds labelled as sustainable, be it Article 8 or Article 9, still invest in certain companies of dubious repute.
He's also got an issue with passively managed funds marketed as having an ESG focus.
"Managing assets passively with an ESG focus doesn't work. The way these funds are constructed means they're only amplifying an unsustainable financial model," he says.
He didn't mention this particular fund specifically, but thoughts immediately go to last year's record-breaking ETF by BlackRock: the US Carbon Transition Readiness ETF, which lured about USD 1.25bn in its first day of trading, Bloomberg reported. The top five holdings in the fund turned out to be Apple, Microsoft, Amazon, Alphabet and Facebook.
Japan – better ESG work than you think
Aside from the commercial potential of the SDG NextGen funds, there is also another aspect to the Japanese stock market. Their companies are often rated lower than the global peers because of poorer disclosure, but the reputation is undeserved.
"They often work with ESG more than we think. There's a lot of potential there. Another issue is that they're stricter with definitions of things in Japan and I believe the reason it hasn't been big on the ESG side so far is that definitions in the sector have been a major issue," he says and adds:
"I think this product has the potential to deliver a real outcome and that's exactly what I want to work with".
Gender equality across the board
One ESG issue he says the new fund will have a strong focus on is gender and equality. And not just on a management level but operatively on a company level.
"To explain what I mean there I can take H&M as an example. They have a female CEO but hundreds of thousands of women working in the supply chain that don't get a living wage. This isn't a tick-the-box exercise, having a female CEO isn't enough if you claim to be working with this issue for real," he concludes.
Beslik will be based in Tokyo when he starts his role.
PFA lost EUR 3.6bn on investments during Q1
Sasja Beslik leaves PFA for Japanese impact manager
ESG managers skewer "ridiculous" idea of embracing arms stocks