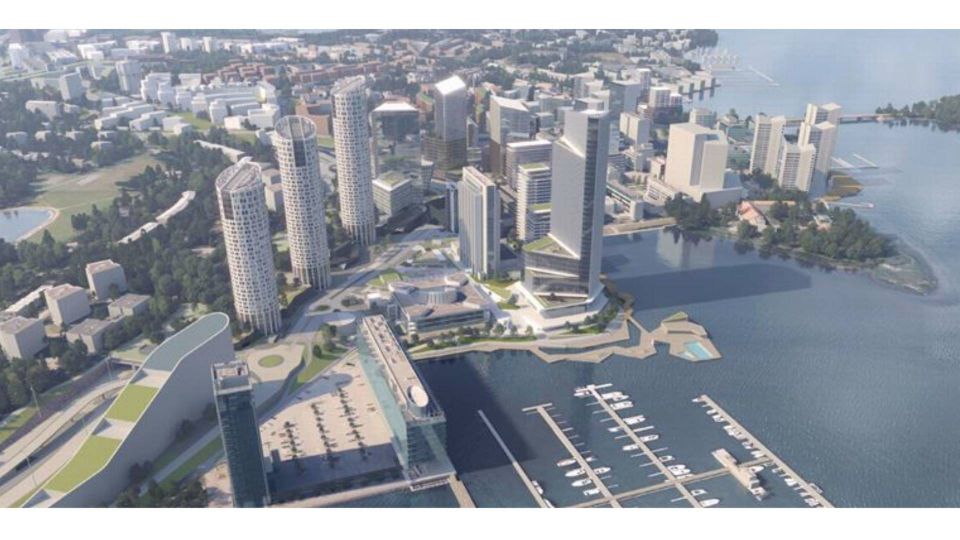 Finnish pensions company Ilmarinen, HGR Property Partners and construction giant YIT have established a limited partnership joint venture for the development of significant real estate projects in the Espoo district of Keilaniemi in the Helsinki region.
Regenero, which is HGR's and YIT's joint venture, has transferred its development projects to the new joint venture, Keilaniemen Kiinteistökehitys Strike (Keilaniemi's Property Development Strike), which will now also manage some of Illmarinen's development projects in the region.
Keilaniemi is home to many large international companies, such as Kone, Neste, Valmet, Fortum, Tieto and Fiskars, and according to Municipality of Espoo, nearly half of the trading done on the Helsinki Stock Exchange is for companies headquartered in the area.
There are approximately 7,950 jobs in the area, and the number is expected to grow to 11,050 by 2050.
"Access to profitable large-scale investments"
Construction of the joint venture's first development -- a Keilaniemi district parking facility comprising 1,600 parking spaces which will be completed in 2026 -- will start in August.
"The Keilaniemi submarket in Espoo is one of the central areas Ilmarinen has chosen to allocate domestic real estate investments to. Through the joint venture, Ilmarinen has a more significant role in the development of Keilaniemi and has access to profitable large-scale investments in the early stages of development projects. Ilmarinen brings its expertise as a sustainable developer and long-term investor to the joint venture," comments Tomi Aimonen, Head of Domestic Real Estate Investments at Ilmarinen in a statement.
The pensions company manages assets totaling EUR 60.8bn, of which some 11.3% is invested in property.
Ilmarinen expected to bring in sustainable development expertise
HGR and YIT have previously proved they are able to develop successful real estate projects with quality premises in the Keilaniemi area through their joint venture Regenero, says HGR Property Partners' Chairman of the Board Kari Helin.
"Ilmarinen, as a long-term institutional investor in Keilaniemi, will bring its own expertise in sustainable development to the joint venture, further improving the conditions for successful real estate projects in the Keilaniemi area for years to come," he adds.
YIT's Executive Vice President for Property Development Ilkka Tomperi has previously worked on real estate investments at mutual pension insurance company Varma, the State Pension Fund of Finland (VER) and Capman.
He says the joint venture supports the execution of YIT's new strategy.
"In addition to our investment, YIT will function as the turnkey contractor in the development projects. We are excited to begin the construction of Keilaniemi district parking facility's first phase in August," Tomperi concludes.
NATO membership would affect investment decisions, say Finnish pension CIOs
Finnish pension giants keep close eye on Russia as Q1 concludes