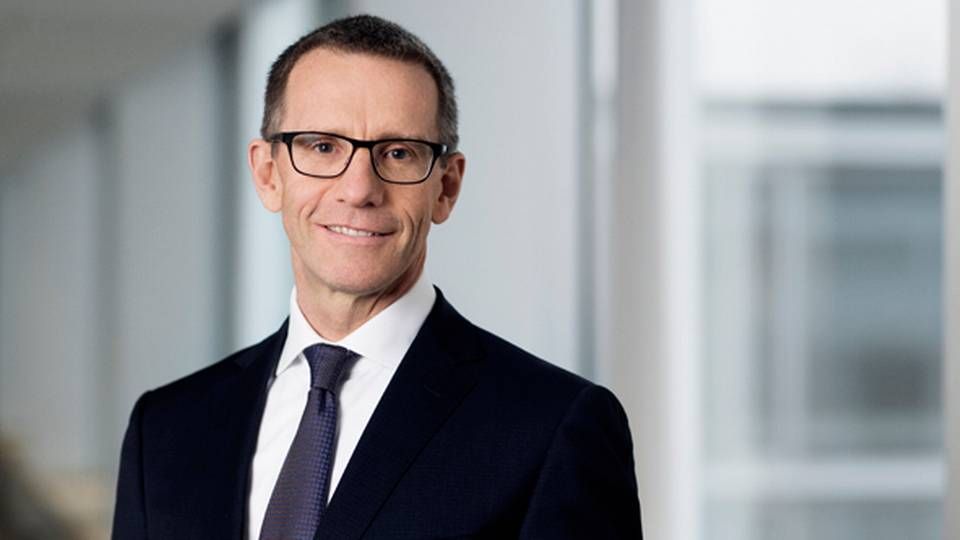 "We must do things properly so our customers can rest assured that we will act responsibly," says Christian Hyldahl, the CEO of ATP, to the question of ATP being the forefront leader in morally sound investments. Hyldahl has been in charge of ATP since the beginning of 2017, and he is beginning to settle down in his top position.
Hyldahl, who was formerly CEO of Nordea Asset Management, doesn't believe that ATP should compare itself with other pension funds.
"I hesitate to compare our sustainability to other pension companies. I measure it in terms of whether I believe we're doing enough," he explains, pointing out that if those compared to are doing a mediocre job or are working in a niche, the measurement will be inaccurate.
No self-imposed limits
ATP has no specific moral limits set for investments. The starting point is simply that as long as the company being invested in complies with laws and conventions in Denmark and/or ATP, the investment is fine. Thus ATP doesn't leave anything out of consideration, and the company's investment opportunities span everything within the law. That means coal, oil, weapons, porn, and other controversial subjects that are generally disapproved of in present-day Denmark.
"Should we blacklist tobacco? Tobacco is legal. 30 percent of the Danish population smokes. I personally don't, but I don't think it's wrong to be involved with tobacco as long as the Danish Parliament hasn't outlawed tobacco and the smoking thereof in Denmark," says Hyldahl. He goes on to explain ATP's specific situation:
"We are very aware that we represent five million people with all the variation that brings. There are many opinions on the matter of what is right to do. If you take the most puritanical investors, then tobacco, alcohol, weapons, and such are out of the question. It might not be what the Danish people and Parliament expect us to do. We have to stay more neutral in that matter."
On the other hand, ATP is a member of several fora that focus on responsible investing, active ownership, and corporate governance standards. ATP is also a signatory of UN PRI – the six UN principles for responsible investments – and the group supports the UN's Global Compact.
Risk assessment before ideology
ATP does not, according to own statements, have any investments in coal. However, this is not due to an ambition of reducing carbon emission, but simply that ATP has carried out a risk assessment of investment opportunities in coal, and found that the risk was too high.
"We exclude coal because there is a risk, not for ideological reasons. That approach can get you far," he says.
But you call it a risk assessment and not a political standpoint. ATP law has nothing to say about excluding investment opportunities for political or ideological reasons?
"No, that's right, it doesn't. And we have an ongoing dialogue with a lot of competent decision-makers. But we can, quite right, exclude things. And we do."
Yes, but you keep quiet about it…
"Actually, we have an exclusion list on equities." The list is available to the public on ATP's website.
That's correct. But you are not actively saying, "We exclude coal, we exclude oil, we exclude weapons for ideological reasons…"
"No, we are not. We have more than 5 million members – some of them want to support sustainable energy and ban coal, others believe that nuclear power is the way to go, yet others believe that ATP should lend its support to Danish agriculture and support that sector with investments, and some think we should invest more in start-ups. I could keep going. One of the reasons for ATP's history of solid returns is that we have remained untouched by the political currents of time and have managed to invest independent of special interests. That was also clear from the object clause back when ATP was founded in 1964. So ATP's funds should not be invested according to ideological or political interests. But we do, of course, need to invest safely and responsibly."
With you many billions under management, can't ATP put its back into the cause and try to push others towards a world that uses less fossil fuels?
"We do. But that is not the same as not investing. We were put in this world to generate good returns for all five million customers, but we do have to do so responsibly. The returns are the ultimate goal, but returns and ESG are often linked. No matter if you are fueled by ideology or cold, hard numbers, ESG standards are always relevant," Hyldahl explains.
So you do work with them?
"One can always improve. But ATP has probably been the most visible active investor for many years. There has not exactly been a crowd fighting for time on the rostrum at general assemblies. ATP has always been there. I think that's some impressive commitment from ATP over the years," Hyldahl points out.
DKK 200 billion investment portfolio
ATP's portfolio is distributed so that about DKK 650 billion (EUR 87.2 billion) pertains to the pension provider's hedging of return guarantees made to future pensioners. The hedging is made via Danish and German government bonds and interest rate swaps. This money goes to cover the interest rate risk on ATP's pension obligations.
In addition, there is a bonus potential of about DKK 100 billion plus liquidity from hedging, so Hyldahl's rough estimate of the investment portfolio's size is about DKK 200 billion.
About DKK 40 billion is invested in Danish and international equities. The rest of the portfolio is property bonds, real estate, infrastructure, private equity, government bonds (including emerging markets), credit, and derivatives, including interest rate derivatives, equity- and commodities futures, and inflation swaps.
Older illiquid investments are not up to ESG standards
Not all of ATP's portfolio is screened on ESG principles, and several derivatives go under the radar. Older illiquid investments in the portfolio have not been ESG screened. There is, however, inherently not much to do about it, as the investments will naturally come to an end. But new illiquid investments are made in cooperation with the ESG team:
"The illiquid part of the portfolio is the least mature in terms of ESG discipline. But our ESG screening process is very thorough. Even before we invest, the ESG team is working with the Direct Investment team," Hyldahl explains. He assesses that ATP well up to pace compared to the rest of the industry in terms of being a responsible investor.
"The illiquid universe is not as systematized as the listed universe, and we are not as far ahead in illiquid investments as we are in their liquid counterparts. But we are going to make higher demands to illiquid investments over time," says Hyldahl. ATP does not presently have a stated objective for private equity.
"No, at this time we don't. But when we have an objective, we will come back and make and make a public announcement. I think you will find that with every half-year passing, we become increasingly clear on these points."
Lack of standards is a serious problem
Hyldahl, who is a member of the Danish Committee on Corporate Governance Recommendations, would like more standards in the field. The presently governing rules make it difficult to gauge whether an investment has any effect. The buzzword "impact" comes up:
"There's a big problem with gathering data and having shared standards. How do you make it measurable and investable? I think it's important that everybody gets better means of measuring impact. But many companies don't provide very detailed reports on this. We would like that to improve," says Hyldahl, touching on a sensitive subject in the ESG debate. It is difficult to compare companies and industries and ethics, and ESG screenings can sometimes feel a bit loosely defined. Like selling rubber bands by length. For this reason, it is also difficult to judge exactly who does right and who does wrong.
ATP is not clear enough about ESG measures
Coincidentally, reporting and transparency, or the lack thereof, is exactly what several NGOs have criticized ATP for. ATP was placed last in a 2016 ranking made by WWF, and in Spring 2017, ATP was placed last again in an Asset Owner Disclosure projects survey.
Hyldahl emphasizes several times during the interview that in his seven months in office, he has been more preoccupied with acting responsibly than with reporting of responsibility.
"I'm aware that we are the major investor, we have all our funds gathered here, an thus is attracts a lot of interest, and I respect that 100 percent. But I really don't think we're that much worse at communicating about ESG than everybody else. Someone else might be better at telling stories. But in the end, I don't think we act so differently from the rest. I don't believe we're lagging behind the rest of the industry, if that's what you're hinting at?"
Yes, that's what I'm hinting at.
"I don't think we are. I haven't worked for any other pension funds, but it's safe to say that we have the biggest ESG team in the Danish pension industry. It's six people."
Communication can improve very soon
ATP has gradually taken the hint from the NGOs that when they keep inquiring for transparency, it would be wise to take another look at the company's communication about ESG.
Those interested will thus soon find that ATP's communication improves in clarity and frequency.
"Communicating is difficult, and only a niche part of our costumers who have any interest in this. But we want to communicate about it. And I think we are getting better at it, slowly but surely," says Hyldahl. He will not give a time estimate of ATP's resolution of the communication problem:
"I'm not getting any more specific. I would rather that you look at our interim report and compare it to the previous one in terms of communication. I think you will find that it contains more information than both last year's interim reports and the full-year results. But it's difficult. We don't want any misunderstandings. We don't want exaggerated expectations, because not everyone is fully familiar with these concepts. It's so tiring when people clearly don't understand," Hyldahl says.
But doesn't it count that you gain an educational influence the more you communicate and explain, the more people understand what you're doing and why you do it?
"Improving our communication skills is definitely an item on my agenda," Hyldahl concludes.
English Edit: Marie Honoré