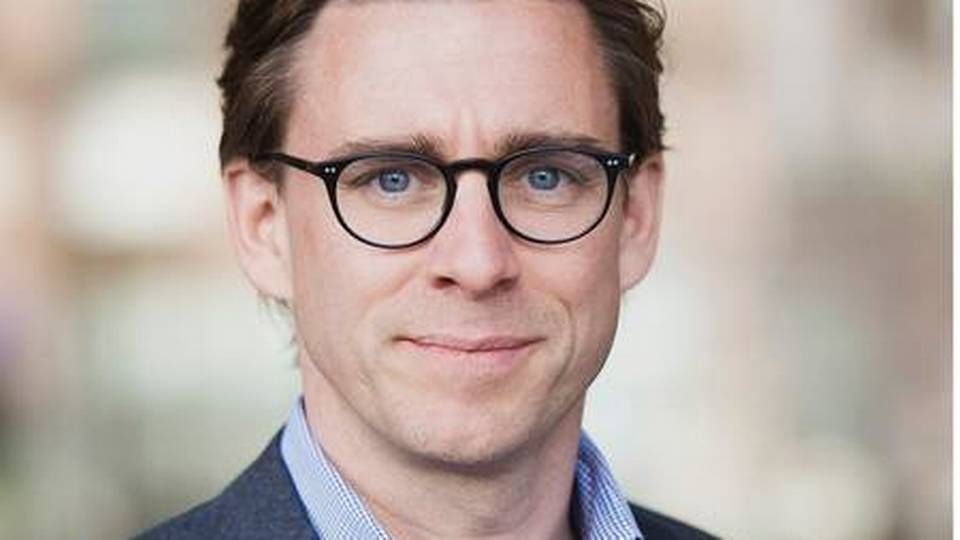 The turn of the year brought a new CEO to Nordea Asset management, and Nils Bolmstrand plans to carry on his predecessor's success, he says in an interview with Financial Times.
"Our aim is to establish Nordea as a leading European asset manager," says Bolmstrand, who is taking over from Christian Hyldahl, who left for the position as CEO of Denmark's largest pension fund, ATP.
EUR 14.4 billion (DKK 107 billion) flowed into Nordea annually during Hyldahl's time in office, placing Stockholm-based Nordea as the second-fastest growing asset manager in Europe last year, just below BlackRock.
Much of the growth during Hyldahl's time came via the popular Stable Return fund, Europe's best selling investment product, which drew in EUR 10.5 billion from investors last year.
The fund invests in stocks and bonds from both developed and emerging markets. Despite the popularity, Nordea closed the fund to new investors last year in order to prevent the fund from reaching a size that could inhibit returns.
Opportunistic additions
Growth will have to be found elsewhere in the future, and that will affect the inflow of new capital, Bolmstrand acknowledges in the interview.
"Keeping Stable Return fully open was tempting, but it would not have resulted in sustainable growth for Nordea's existing clients. The restrictions will have an impact on our flows, but we have other funds that can cater to the low-yield environment," he says.
As previously reported, while competitors are busy reducing expenses, Bolmstrand plans to hire up to 100 new employees, increasing staff by 15 percent by doing so. But the growth could also come from acquisitions, he indicates to Financial Times.
"The money we have raised means that our teams require additional resources. We want sustainable organic growth, but we are willing to make opportunistic additions," says Bolmstrand.
Nordea and Danske Bank: The competition for wealthy clients has intensified
Nordea is Europe's second-best selling asset manager
English Edit: Marie Honoré